Art Miami 2023
Some of our CONTAINER artists will be exhibited at this years Art Miami 2023 art fair.
View our "Rebel" Catalog for a preview of works we are showing in Art Miami 2023. Works in the catalog can be purchased online, even if you can not attend the fair!

CONTAINER HOURS 2023
Tuesday through Sunday from 11:00am to 5:00pm
Monday we are open by appointment
Follow us on Twitter: twitter.com/containertc
Welcome to CONTAINER!
Art institution meets commercial gallery meets private collection, CONTAINER introduces an innovative vision for art exhibitions. CONTAINER brings touring museum exhibitions to the artistic heartland of Santa Fe, New Mexico, offering collectors an opportunity to purchase artworks by sought-after artists directly from its institutional exhibitions.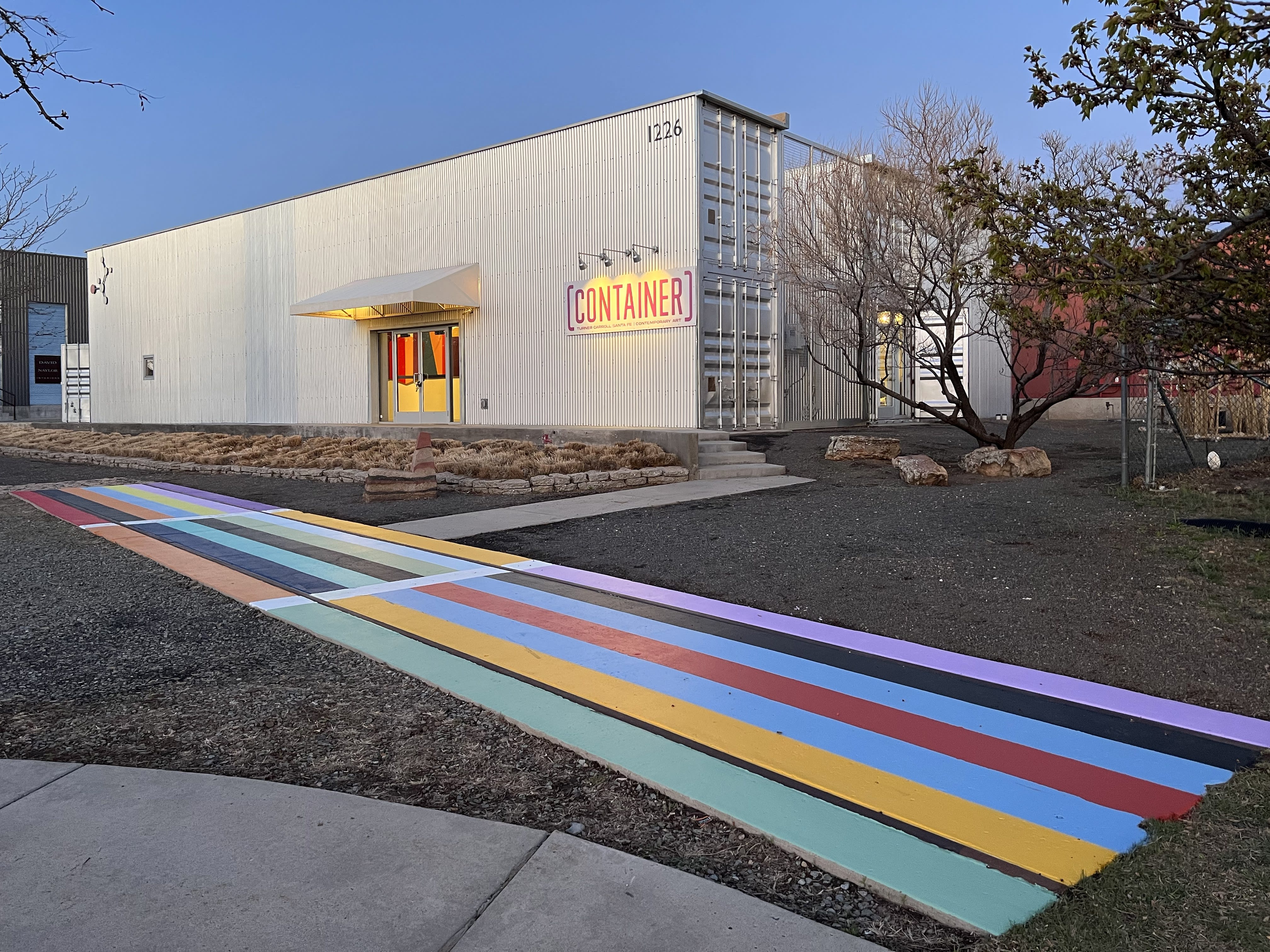 Santa Fe Magazine writes:
Veteran gallery owners Tonya Turner Carroll and Michael Carroll are reinventing the old museum/gallery paradigm, working as institutional peers, constantly pivoting from gallery to collector to institutional venue. What that looks like is a new, 5,000 square-foot shipping container art space in the Baca that will be a venue for traveling museum exhibitions, that will show curated exhibitions from their collection, and that will be a creative exhibition space for invited artists from around the world. As Tonya puts it, "This is a new and radical concept space, following the European art house approach, but where the artwork will be for sale, as well."
CONTAINER opened to the public October 29, with mega-artist and filmmaker SWOON at the helm. Her Seven Contemplations exhibition, which premiered at the Albright Knox Museum in New York, consumes the entire building, along with elements of her street art career, installations, eidophones, and video works. SWOON has had solo exhibitions at the Brooklyn Museum, Detroit Institute of the Arts, and numerous other institutions. She was present for CONTAINER's grand opening, introducing her feature length film and signing copies of her new book published by Drago in Italy.
CONTAINER's programming is agile and responsive as a private venture, showing exhibitions at the forefront of contemporary artistic dialogs. It will bring unforgettable art experiences to a community of like-minded, art-loving, curious people through partnerships with such institutions as SAC Gallery in Bangkok, and CAM Raleigh in North Carolina.
CONTAINER is a function of Turner Carroll Gallery in Santa Fe. For the past three decades, the Turner Carroll family has dedicated itself to championing visionary artists, and developing meaningful relationships with public institutions around the world. CONTAINER is a celebration and amplification of these partnerships and their deeply-held belief that Art Transforms.